Reasons to buy Cutlery from Falcon

Desert spoon/ fork starts from price range of $ 0.25 to 1.25 pcs/dz.

Always check for our new creation in spoon/fork.

For fast supply we keep ready stock of many cutleries, variety in warehouse on regular basis.

Capable of supplying apx 50000 dz million cutlery on monthly basis with standard quality.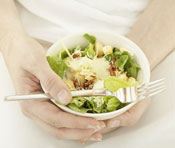 Hygienic Cutlery
We are here for bulk quantity and we can able to provide you more then 150 Designs in various shape and type at a time with a variety of packaging.
Low Weight spoon As per the Customer needs suited for general people most. Low weight spoons as per the customer's need are best suited.
Wholesale Stainless steel Cutleries and kitchenware at Reasonable Price.
We can provide to a huge selection of different types of Kitchen Cutlery.
Varying in Size with Different Thickness in spoon, fork, knife available on regular basis. As we manufacture various kinds of spoon sets, desert spoon, fork etc.