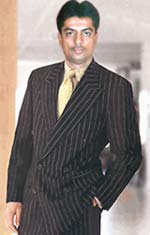 We are glad to introduce ourselves as a leading Manufacturer & Exporter of Stainless Steel products of Tableware , Cutlery, Utensils, Hollowares any many other products. We go the full distance to understand our modern consumers & we only market the most superior products.We are mainly specialised in cutlery like Desert Spoon, Desert Fork, Tea Spoon , Tea Fork, Desert Knives in all thickness & quality.
FALCON INTERNATIONAL is solely driven by powerful & dynamism of young visionary Mr. Manish Shah, sole Proprietor of company has experiance in export & import business since last 15 years.


FALCON INTERNATIONAL was establised in year 2000 with top team of employee who are capable of handling all quality & value assurance activities. Today our associate employee directly or indirectly more then 100 employee.

FALCON'S GLOBAL FLYING
We reach as far as Europe, USA, Gulf countries & Australia catering to the needs of millions of users every day.
YOUR WISH IS YOUR COMMAND AND YOUR DEMAND IS OUR CHALLENGE.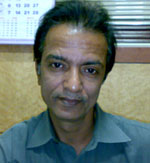 We have been supplying to Iraq since last year following Indian items : As we are trying to beat chinese prices and Indian quality, as world know our standard, We export P.p. mats all sizes , Blankets single and double , Bedsheets ,Note books, Ball pens,Food colours, powders , food flavours,Dry fruits Cashew nuts, kraazats.

ظللنا لتزويد العراق منذ العام الماضي الهندية البنود التالية : كما نسعى إلى الصين للفوز على الأسعار والنوعية الهندية ، كما يعرف العالم المستوى ، نحن تصدير P.p. الحصير جميع الأحجام ، والبطانيات واحدة مزدوجة ، وأغطية الأسرة ، ملاحظة الكتب والأقلام الكرة الغذاء ، والألوان ، والمساحيق ، والغذاء النكهات ، والفواكه الجافة والكاجو ، kraazats